THE BLAMELESS
"Raw, authentic, and an understated gem… achingly real… surprisingly funny… And the play proves, in the end, an eloquent tribute to the power of moving on."  – San Diego Union Tribune
The Blameless is a compassionate and moving look at the power of familial bonds in the most extraordinary of circumstances. The boisterous Garcia family has always tackled their days with warmth, humor, and tough love. But today is no ordinary day. Struggling to recover from a painful event in their past, they must find a way to hold everything together as they welcome to dinner the one man who might help them heal—or reopen their wounds.

THE WEDGE HORSE
While navigating street brawls and first loves, siblings Maddy and Bobby must decide
whether to use the memory of a loved one for violence or healing, the repercussions of which will follow them for years.  The Wedge Horse explores vengeance, forgiveness, grief, and family.
"With considerable elegance and economy, Gandiello sets up a psychological tangle… all three characters play out their conflicts in a series of brief, incisive scenes as they struggle to grow up in a world transformed by disaster… By the end… you realize that staging the action in a train station is a stroke of genius." – L & S America
World Premiere, Fault Line Theatre; Director:  Aaron Rossini
Finalist, Wide Eyed's Wink Series; Director: Kristin Skye Hoffman
Semi-Finalist, Wide Eyed's Wink Series; Director: Kristin Skye Hoffman
SUNRISE HIGHWAY


Mid-90's Long Island: an African-American family and an Italian-American family come together in a budding relationship. But when the teenagers in either family discover danger in the relationship between their younger siblings, they make a secret pact that jeopardizes everyone. Identity is stretched across family, race, history, and sexuality in this bittersweet drama.
OCEANSIDE

Gwen thought she had successfully walked away from her troubled past. But then her ex  husband returns with news of their grown daughter's disappearance and with him come the demons that she sought to erase from her idyllic new life. A powerful drama that explores complex family dynamics.
World premiere:  Merrimack Repertory Theatre; Director:
Melia Bensussen
Roundtable Reading, MCC Theater
Roundtable Reading, Page 73 Productions; Director:
Davis McCallum
Semi-Finalist, Firehouse Theatre Project's New American Play Festival
Semi-finalist, The Alec Baldwin Fellowship at Singer's Forum
BLACK FLY SPRING 

A year after her sister is killed while working as a war photographer, a young woman is set to present the photographs at a memorial. When she and her fiance retreat to a lakeside mountain town in order to reflect and prepare, they find themselves at odds over their secrets, desires, and their place in an increasingly complex global community.
OFF THE REALNESS

When Addy, a white rapper from the suburbs, has a shot at a record deal, he tries to lure his estranged brother Ty back into the violent world of the gangster image to re-form their rap duo for an upcoming concert. But in questioning the violence in Addy's lyrics and life, Ty pushes his brother to reveal truths that challenge their identities, authenticity, and the nature of hip-hop itself. With the mics checked and the crowd watching, Addy must decide how far he will go to prove he is "real."
One-Acts
AT THE FINISH


(Photo Credit: Britannie Bond)
Becca has enough to deal with,running her own kettle corn business – not to mention the philosophical and moral dilemmas of her girlfriend and employee, Casey.  As they prepare for a big business day outside of a marathon, they confront deep rifts in their relationship… and head toward a future they couldn't predict.
TEEMING SHORE

Brothers Michael and Jimmy disagree on how to best remember their uncle as they stand guard in a questionable act of patriotism.
To be published in Smith and Kraus's THE BEST TEN-MINUTE PLAYS OF 2015
Crashbox Theatre Company's Summer Shorts; Director: Sharone Halevy
SCREEN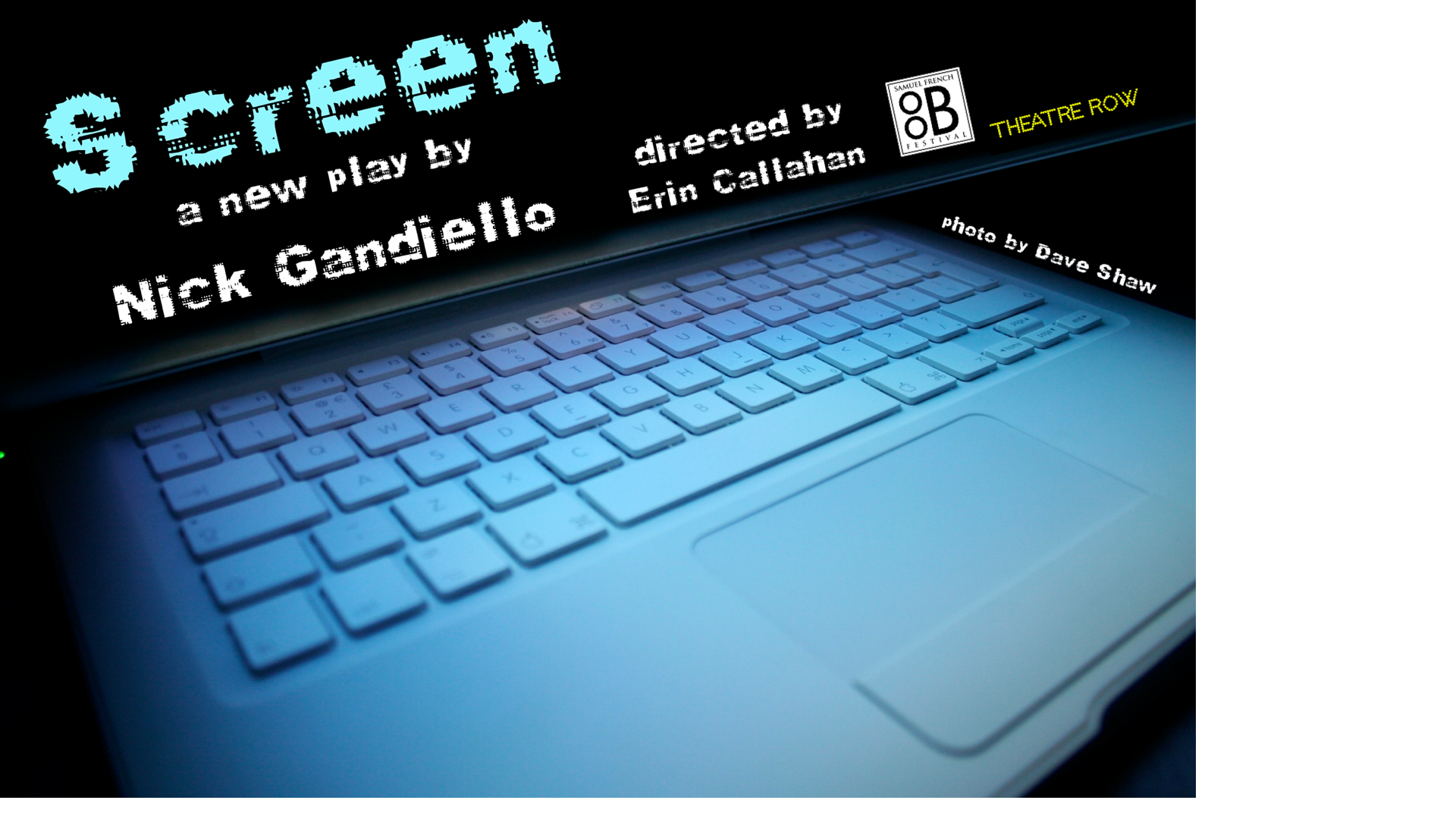 As Chelle prepares for her father's wake, she finds a terrible secret on his laptop, and when she shares it with her volatile brother Jimmy, they must decide whether or not they can shatter their younger sister's beautiful memories of him or if some truths are better off buried.
Semi-Finalist, Ensemble Studio Theatre's Marathon of One-Acts
Samuel French OOB Festival Final 40; Director: Erin Callahan